Sustainability is our Business
Our most ambitious goals yet!
Smart Agriculture
By 2025, 100% of our direct farmers will be skilled, connected, and financially empowered.
Water Stewardship
By 2025, 100% of our communities in high-stress areas will have measurably improved water availability and quality.
Circular Packaging
By 2025, 100% of our product will be in packaging that is returnable or made from majority recycled content.
Climate Change
By 2025, 100% of our purchased electricity will be from renewable sources and we will have a 25% reduction in CO2 emissions across our value chain.
Supporting the United Nations Sustainable Development Goals: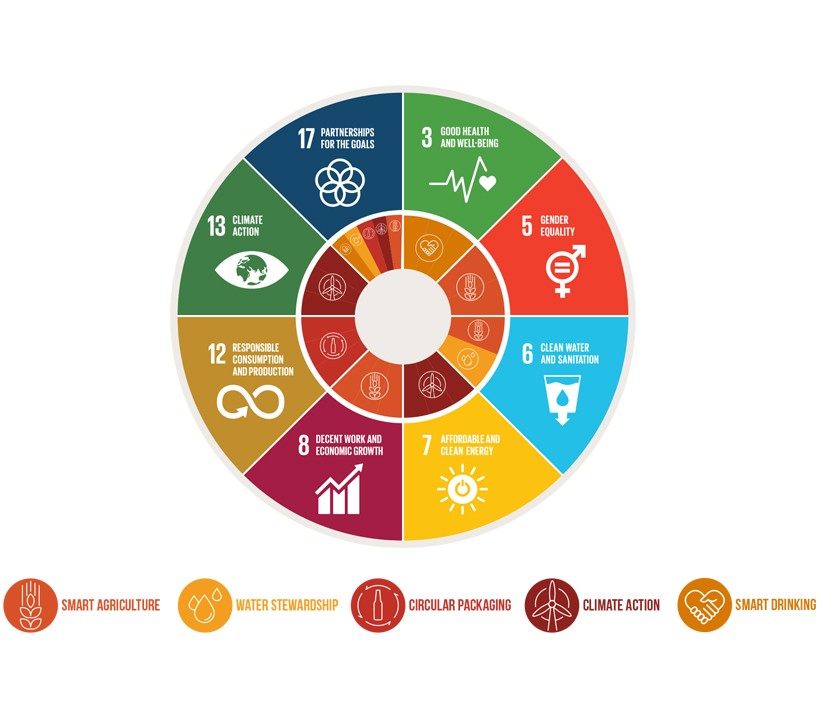 We are contributing to the UN Sustainable Development Goals and broader global sustainable development agenda while building resilient supply chains, productive communities, and a healthier environment. We have placed a deliberate focus on contributing progress toward the goals where we can use our scale and partnerships to drive meaningful positive change.